Latest Articles and News
Is Your Home at Risk? Learn How Burglars Identify a Target
Burglars don't typically break into houses randomly. Instead, they have specific criteria they're looking for.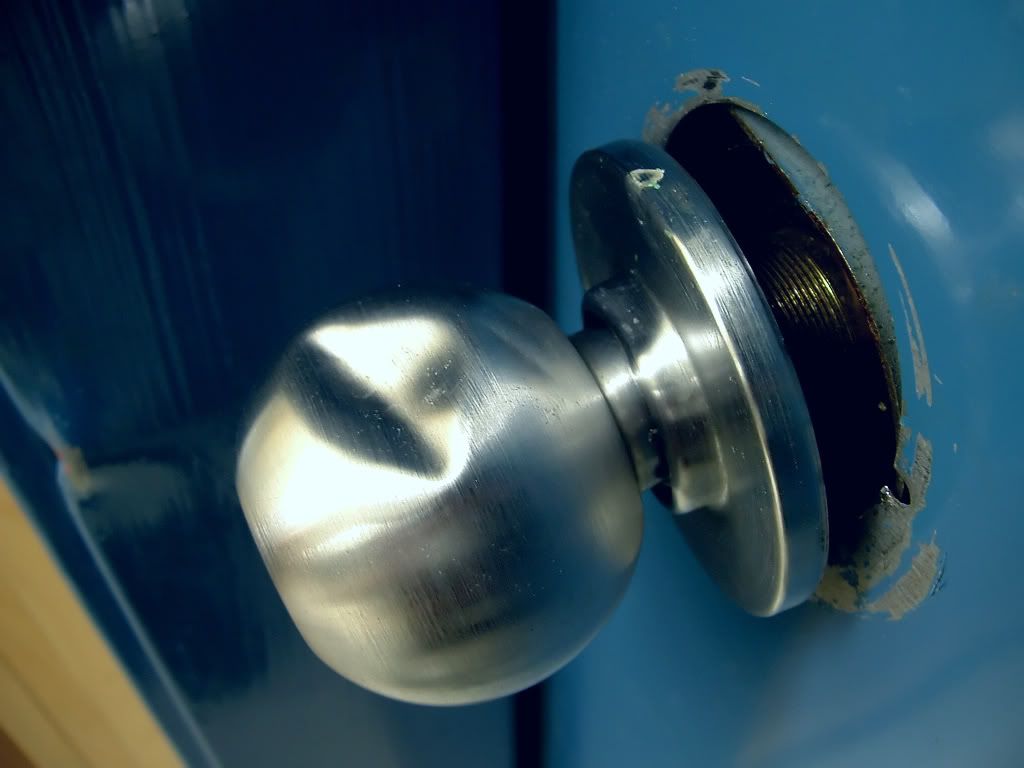 Home Locations
Homes that are located within three blocks of any major thoroughfare are popular targets. This is because the close proximity to roadways can mean a quick getaway. As well, any homes that are located near wooded areas offer lots of places for burglars to hide. The same is true for homes near other forms of transportation, such as those located near railroad tracks. Popular parks can also mean that a burglar can easily blend in with other park visitors and quickly be lost.
When You Moved In
Have you moved into your home in the past year? If so, then you are more likely to be a victim of burglary, according to statistics. This is because, being a new homeowner, you are likely not yet familiar with your neighbors, and they don't know who you are. This means that your neighbors will be far less likely to notify the authorities about any suspicious activity happening on your home.
The Price Of Your Home
If you live in the most expensive home on the block, this could also raise your likelihood of being burglarized. This is because of the assumption among burglars that expensive homes contain more expensive belongings. Even if you live well below your means, the price you paid for your home could be enough of a temptation for a burglar to see what's inside.
The Neighborhood Attraction
Many burglars will take a look at the entire neighborhood before they choose a home to break into. Oftentimes these neighborhoods will already be familiar to burglars, who may spend a large amount of their time there. Interestingly, burglars will also tend to target those neighborhoods in a state of perpetual change. If, for example, there are always people moving in or out of your neighborhood, this may communicate to a thief that they are much less likely to be flagged as an unfamiliar person simply because the residents can't know everyone who moves in and out of their neighborhood.
As far as streets go, burglars look for those which offer many routes for escape. And so a street with an adjacent bike path, school yard or field can offer many opportunities to hide or quickly relocate.
The Inside And Outside Of Your Home
Regardless of how much you may have paid for your home, how you take care of it matters. A home with a constantly-manicured lawn tells a burglar that you are paying attention to your home, and will likely also pay attention to anyone wanting to trespass on your property or break into it.
As far as the inside of your home goes, keeping your valuables out of sight from the street is important. This includes any office equipment or electronics in addition to more traditional items that would be considered to be valuable, such as any heirlooms you may have on display. If you are unable to move these items away from windows, you can shield them from view simply by ensuring that your window coverings are down or the blinds drawn either all or part of the time.
Keeping your lights on is not the most effective theft deterrent, according to experts. Any burglar can revisit a neighborhood several times, and will make note of things like a light that never seems to turn off. The same is true of lights that are placed on timers; if the burglar visits your location enough times, they will get to be familiar with when timer lights turn on and off, and for how long. This is where home security systems Phoenix come into play. You can change the programming of lights to various times to make it appear more random.
Many of these factors can't be controlled, but being aware of the risk and installing a security system will help you stay safe and burglary-free. Check out the information available at The HSS Geek to help you identify and consider any potential risks you may currently have, and actions you can take to mitigate those risks.
Article Posted by Expert Author: 3 on 09/11/2013
Article Posted In: Home Security Improvements Home Security Systems

Does Adding Home Security Improve the Resale Value of Your Home?
There are many reasons to conduct a comparison of home security options in your area, but many people's top question is whether or not these systems will add to the resale value of their home.
Although having a home security system installed is only one aspect that can increase the value of a home. However, it can significantly affect a home's value in many ways. A more modern security system may be more desirable than an older one.
But there are other forms of security to consider. What about the locks on your home's doors or the age of your garage door opener system? As far as the front door is concerned, this can be the first point of entry for thieves when they are attempting to break into a home. And so it makes sense to have as modern and as strong a front door lock as possible. If you have a garage or shop on your property, you may also wish to secure these structures with as modern a lock as you can get to prevent theft of any expensive equipment.
Home insurance companies will look favorably on any effort made to increase a home's security, which can also benefit the next family to own your home. So while they may end up paying a higher price for your home, they may recoup those costs in the form of lower home insurance premium payments.
Other Benefits To Installing A Security System When Selling Your Home
Not only can installing a security system increase the resale value of your home and translate into home insurance savings for the new owners, but it also has other benefits.
The existence of a home security system can tip the odds in your favor, as this is often a desirable aspect for a home to have already. In addition, a home security system that's already installed can mean convenience for the buyer. By being ready to move in, your home can not only sell for more, but sell more quickly than you anticipated.
Other Ways To Increase Resale Value
In addition to adding a security system to your home, there are several other ways that you can increase its resale value. Installing a security system can be expensive, but there are other, more cost-effective methods of adding some security to your home.
One way is to install security lighting. These lights turn on automatically when motion is detected. And so placing them around your home and garage may help to deter thieves from attempting a break-in. You can also thwart thieves by placing gravel near the doors and windows of your home. When a thief comes near them, the noisy gravel will alert anyone walking by or sitting inside the home that trespassing is occurring.
As you can see, there are no hard and fast rules when it comes to home values and security systems. The one thing you should think about as you compare home security companies is that it's very unlikely a home buyer would pass up a home because it has a security system, and much more likely that it would be a huge asset to them.
Researching home security systems online is a great way to cut down on a lot of time and legwork. A good resource will help educate you in the jargon of the industry, review top providers available, and help you find a good fit. However, you want to be careful with the companies you contact; there are many home security scams out there, and it's important to also use the internet to educate yourself about the things that can go wrong when you research companies online.
Article Posted by Expert Author: 3 on 09/11/2013
Article Posted In: Home Security Improvements Home Security Systems

Have ADT Home Security Tailored to Your Precise Needs
Although most people find the ADT home security packages to be thoughtfully created, providing all the features that they need, there are others who need a more tailored system. If this sounds like you then rest-assured you don't have to fit in one mold; ADT offers custom solutions for you! They will listen and work closely with you to create a customized solution to fit your lifestyle, family and home. You will know the package is created specifically for you because a custom home service agent will visit your house to make sure not one detail gets overlooked. Intrusion features that can be included are a panic button, shock sensors, barrier bars, security screens, motion detector, glass break detector, window stickers and lawn signs.
Even if you live somewhere that nothing bad ever happens, you will appreciate the life safety features, such as smoke detectors, carbon monoxide detectors, heat sensors, cellular connections, flood detectors and lighting solutions. Lastly, ADT security systems can be custom made with many home lifestyle features, including two-way voice, video solutions, email/text notification, lighting and climate control, remote arm/disarm and so much more. ADT is constantly evolving too, so you never know what thoughtful feature they will offer next.
Article Posted by Expert Author: 3 on 08/13/2013
Article Posted In: Home Security Improvements

Home Security Lets You Control Your Remote Thermostat
Aside from a home security system, a remote thermostat is one of the most important and beneficial things you can have in your home. With smart home technology not only can you adjust your thermostat from anywhere, you are also able to monitor certain aspects of your home and even receive notification when there is cause for concern. If you are concerned about the environment, then chances are good that you do everything you can to try to reduce your carbon footprint, right? Well, when you have a system from reputable home security companies you can maximize energy efficiency by adjusting your thermostat. You will be able to turn the heat way down during the day and then turn it up right before you come home. How nice would that be?
You may also be interested to know that temperature sensors can warn you of dangers, such as a malfunctioning air conditioning unit, or if your basement is flooding. They are also ideal to place in areas where it is vital that a consistent temperature be maintained, such as a greenhouse, wine cellar or a room where expensive art or antiques are kept. Whether you are at work or on vacation, you will appreciate being able to monitor and control the thermostat of your home through your computer, smartphone or tablet.
Article Posted by Expert Author: 3 on 07/09/2013
Article Posted In: Home Security Improvements

Home Security Systems Could Help Sell Your House Faster
If you have a house for sale then no one has to tell you that this is certainly a buyer's market. Sellers are sitting on their homes a significantly long time, and they are constantly forced to decrease their list price just to compete with other homes in the area. You may think that your house is fantastic, but there are plenty of others that also have shiny new granite countertops and a new roof. To really stand out from the rest, you need a memorable element that everyone needs, but many don't think much about. This is where home security systems come in.
Consider that the average home buyer attends several open houses, sometimes all in one day, so you need to have some quality that will make you really memorable, and stand out from the rest. Most buyers make a list of needs and wants, but a home security system is rarely found on either list. That being said, when buyers find out there is a new security package installed, they typically have a moment where they can't believe they never thought to include this on their list. After all, it is a very important feature, and suddenly your house becomes quite memorable. Consider the fact that the new buyer will not have to go through the process to compare home security companies and determine which option is the best in their neighborhood. You, the seller, have done much fo the homework.
Article Posted by Expert Author: 3 on 05/17/2013
Article Posted In: Home Security Improvements

Are You Getting Your Money's Worth? The Truth About Home Security Systems
When you've invested in home security systems Denver, you want to think that simply having the system is enough. The truth is that while having a system may deter burglars from targeting your home in the first place, many people who have security systems don't get their money's worth. Here's how you can be sure you do.
Arm your system at all times. The number one way people don't get the best value from their system is by not using. Often they assume that if they're just running to the store they don't need to arm it, or that it doesn't need to be armed during the day. Always remember that it only takes an experienced burglar a few minutes to get in and out. Arm your system whenever your home is unoccupied.

Use generic signage. You do want burglars to know you have a security system. You don't want them to know which one. Why? Because if they know you have a particular company, then they may know how to disarm those specific devices. Let them know you have a system but leave them guessing about which one.
These two simple tips can help you get the most value from home security systems, not to mention the peace of mind that everyone wishes to feel when relaxing in their own home.
Article Posted by Expert Author: 3 on 04/08/2013
Article Posted In: Home Security Improvements Home Security Systems

How Informed Are You? The 3 Essential Aspects of an Effective Home Security System
You know you need home security systems Memphis to keep your home safe and secure, but do you know which elements are essential to any system? Read on to find out.
A Touchpad at Each Entrance. It's common for those who purchase a system to look for ways to cut corners with cost, but touchpads at each entrance isn't a great way to do it. If you're not able to activate your system from any entrance in your house, then you'll find yourself less likely to arm it when you want to exit via a door that doesn't have a touchpad.

A Wireless System. There's no question that wireless systems are better than wired ones, because wireless systems are virtually impossible to disarm without a code, while wired systems can be compromised by simply cutting a few wires.

An Interior Siren. Some people assume that a security system that notifies the security company of unusual activity is enough. The reality is that most burglars get in and out in a matter of minutes. An interior siren will immediately call attention to your home and is likely to immediately drive the burglars out.
How you configure your home monitoring and alarm system can be as individual as you are. For a myriad of ideas on how to make this technology work hard for you for less money, check out the ideas we have assembled a http://www.homesecuritysystemsgeek.com/.
Article Posted by Expert Author: 3 on 04/08/2013
Article Posted In: Home Security Improvements Home Security Systems

3 Simple Ways to Help Prevent Garage Door Break-Ins
A garage can be an easy way for a criminal to access your home – if you don't take certain precautions. The good news is that by following a few easy steps, you can be well on your way to having a safe and secure garage.
If you have a door that leads from your garage into your house, then make sure you have a deadbolt installed on it – and you lock it every time. If you do, then you'll know that even if someone gains access to your garage, they have not gained access to your home.

Choose driveway alarms as a part of your home security systems Cleveland. They will alert you when someone unexpected comes up your driveway.

If your garage has windows, either paint them black or otherwise make them inoperable so that thieves can't see in. If they see an empty garage, then they'll know it's likely no one is at home and will be more likely to attempt a break-in.
These tips may seem simple, but they can mean the difference between a secure home and one that's been compromised.
As you consider the various comprehensive home security systems available on the market, we help you to identify your goals and ask the right questions. It's important to strike a balance between concern that spurs you on to take action, and paranoia that never allows you to feel safe in your surroundings. We can help you strike that important balance.
Article Posted by Expert Author: 3 on 04/08/2013
Article Posted In: Home Security Improvements Home Security Systems

How to Get the Most From your Smoke Alarms
You know you need smoke and fire alarms, but do you know the best way to ensure you're completely protected? Here are a few must-dos when it comes to fire safety.
There are currently 2 main types of fire alarms on the market: ionization and photoelectric. Each one is better than the other at detecting certain types of fire. The best option is to choose an alarm that has both elements.

At a minimum, you should have one smoke alarm on each floor; however, it's best to have one both inside and outside of each sleeping area.

Test each alarm every month to make sure it's still operating properly.

Replace batteries at least once per year.

Smoke alarms last approximately 8-10 years. If you move into a new home and aren't sure how long the alarms have been there, then it's best to make a small investment and simply replace them.
These simple tips will help protect your home and family from fire danger.
For more tips on how to keep your family safe and get the most from the protective measures you employ, check out the information we have assembled at http://www.homesecuritysystemsgeek.com/. We have done a lot of the legwork for you, so that you can get down to the business of educating yourself with up-to-date information.
Article Posted by Expert Author: 3 on 04/08/2013
Article Posted In: Home Security Improvements Safety Tips and Articles

Motion Detectors - More Tham Meets the Eye
As you shop for the right home security systems Houston, there are a lot of components to consider. Many people consider motion detectors, but not everyone realizes that there are three distinct types. Let's take a look.
1. Motion Detector Lights. These are the most well-known and most likely to be installed. They serve 2 important purposes: to illuminate anyone trying to break in and to light the way when homeowners come home.
2. Motion Detector Cameras. These cameras come on when motion is detected and can either be installed permanently or can be moved around as you see fit. As technology improves they get smaller, higher in quality, and more affordable.
3. Motion Detector Alarms. As the name implies, these alarms go off when motion is detected. If you install these, then you must be sure to only arm them when no one in the household will accidentally set them off.
Motion detectors can make a great addition to any comprehensive home security systems. Nothing can beat the peace of mind a homeowner can get knowing their family is safe from unscrupulous and unwanted visitors.
Article Posted by Expert Author: 3 on 04/08/2013
Article Posted In: Home Security Improvements Home Security Systems

How-to Prevent Home Fires | Simple Tips to Keep Your Home and Family Safe
A fire in your home can be devastating, but these simple tips will help keep you safe.
1. Careful in the kitchen. The majority of fires in the home are started in the kitchen. Don't leave food unattended and do stand by your pan as you're cooking.
2. Space out your space heaters. The second most common way to start a fire in the home is by using space heaters. This doesn't mean you shouldn't use them, but it does mean you need to be careful to leave at least 3 feet of empty space all around it.
3. Smoke outdoors. Cigarette smoke is problematic for a lot of reasons, and it's the third most common way a house fire is started. The solution is simple: send smokers outdoors and provide them with a safe way to extinguish their cigarettes.
These 3 tips are simple ways to prevent the most common causes of home fires. By simply being aware of the most common dangers, you can help to prevent a fire in your home. Another key component in protecting your family is, of course,
home security systems
designed to sound the alarm before any tragedy takes place.
Article Posted by Expert Author: 3 on 04/08/2013
Article Posted In: Home Security Improvements Safety Tips and Articles

The Surprising Benefits of Video Security Cameras
Video security cameras are an important part of any home security system. You may be surprised to learn just how beneficial they can be.
Deterring criminals. Many people think that the main purpose of these cameras is to catch criminals after the fact. The reality is that simply having video security cameras can prevent break-ins from occurring in the first place.

Keep a remote eye. Most video security systems come with the ability to remotely monitor them. As a result, if you're out of town you can peak in at your convenience to feel confident that everything's OK at home.

Sleep well at night. Knowing that your home is as protected as possible can give you the peace of mind you need for a long night of rest.
If you think only people in big cities are at a real risk of burglary and break-ins, then take a moment to compare crime rates by city. It's typically smaller cities that have a real need for home security.
An online resource like The HSS Geek can help you reach your goals in home monitoring and alarm systems, by helping you identify all of the areas that are important for you to address in a comprehensive home system. The alarm system of yesteryear has definitely come into it's own in terms of usefulness in a variety of areas..
Article Posted by Expert Author: 3 on 04/08/2013
Article Posted In: Home Security Improvements Home Security Systems

3 Ways Adding an Intercom Helps Improve Home Safety
Upgrading to an intercom system from a company like Brinks Home Security can have a much larger impact on your security than you may think. Let's review 3 ways you can stay safe thanks to an intercom.
An intercom helps you avoid opening the door for strangers. When you have an intercom, you can find out exactly who's at your door and what they want before you ever open yourself up to danger.
An intercom lets you get important info to the household quickly. In an emergency situation you won't have time to wander the house and gather anyone. An intercom that's wired throughout the house allows you to get important information to everyone in the house - instantly.
You'll feel safe and secure. Let's not forget how important it is for you to feel safe in your own home. The more confident you feel there, the better able you will be to protect yourself and your family in the event of an emergency.
These are just 3 ways that an intercom system can be a huge advantage as a part of a comprehensive home security system.
As you move forward in researching home security systems, keep in mind the goals that you have for you and your family. The best monitoring and alarm system is the one that you will use and rely on; this means that it may or may not require all the bells & whistles. Make sure you understand your goals and values up front before designing your system.
Article Posted by Expert Author: 3 on 04/08/2013
Article Posted In: Home Security Improvements Safety Tips and Articles Home Security Systems

Flood Lights are No Replacement for a Home Security System
Many people feel that if they install flood lights or motion detectors outside their home, that they don't necessarily need a home security system; this is a big mistake. The right lighting outside your home is beneficial, to a certain extent. It helps to deter many thieves from lurking around, but it is not a full-proof solution, nor should it be treated as one. What happens to your security when there is a storm, and the power is out, or when the bulb needs changing? What if you live in a rural area where thieves know that the next closest house is too far to see an invader? A home security package is essential in any type of environment and any neighborhood.
Understand that those lights you place outside your home definitely do help make your house less attractive to thieves, but if there is something in your home that thief wants, that light is not going to stop them. You need a home security system that monitors your doors and windows and preferably one that comes with a control panel, so you know exactly where the alarm has been triggered. This can be crucial if you are actually in the home when the alarm goes out.
Article Posted by Expert Author: 3 on 03/05/2013
Article Posted In: Home Security Improvements Safety Tips and Articles

3 Surprising Uses for Driveway Alarms
Driveway alarms are a great addition to home security systems Columbus, but these useful products can be used in other ways – some of which may surprise you.
Protect Your Kids by the Pool. If you have a pool and little ones, then you've probably worried that those fast little feet will make their way to the pool while you've got your back turned. Driveway alarms can be set up around the perimeter of your pool to alert you when the little ones are approaching.

Protect Permanently Parked Vehicles. If you have an old classic vehicle on the property, driveway alarms can be the perfect security device. They'll alert you if someone is trying to tamper with it.

Protect an Out-Building. Whether a shed, a summerhouse, or other outer building, a driveway alarm can give you the protection you need without installing an entirely new security system.
The verdict is in: driveway alarms have many more uses than you may realize.
When assessing the available providers of home security alarms available to you, make sure you look into lesser-known benefits such as a driveway alarm. These "extras" can really pay off in the end when you end up deterring theft and protecting your loved ones.
Article Posted by Expert Author: 3 on 08/22/2012
Article Posted In: Home Security Improvements Home Security Systems

Categories:
Home Security Systems
,
Safety Tips and Articles
,
Home Security Improvements
,
Consumer & Industry News
,
Privacy Tips
,
Natural Hazards
,